Subscribe to gain premium access!
Level: AdvancedNumber of Lessons: 24Avg. Length: 44 Min.Time Required: 35 Hours MinimumCEUs: 4.83Course Code: NT508
Correct theology is inseparable from correct living. The New Testament epistles reinforce this concept as they demonstrate both the why and how of kingdom living. This course surveys the New Testament epistles and the book of Revelation, examining both the introductory issues and the basic content of each book. Students will wrestle with significant and challenging passages by exploring the major issues and then interacting with specific passages through inductive Bible study. The goal of the course is to gain an increased commitment to and capacity for applying these portions of God's Word to the world and Christian living today.
Legacy CollectionThis course is part of a collection of courses taught by world-class evangelical professors from across the globe on a variety of topics. The lessons are presented on an intermediate to college or seminary level and provide a wealth of information for those who want to dig deeper into their faith. Select courses in the collection are from the Institute of Theological Studies (ITS), which was acquired by Our Daily Bread University.
Objectives
Exhibit an understanding of the contents of the biblical books studied, including identification of each book's outlines, chronology of events, major teachings, sequence of topics, and most theologically significant chapters.
Summarize the most important items of historical background for each book studied.
Understand and evaluate the major critical views concerning introductory questions (i.e., authorship, date, settings, etc.) for each book.
Appreciate the complexities of the more exegetically and theologically controversial passages surveyed (a) by discussion of the major held views and arguments for each, and (b) by wrestling with one such passage through an inductive Bible study.
Identify key issues addressed in the epistles to various frst-century congregations.
Be encouraged to persevere in your faith even in light of trials and persecution.
Look forward to the second coming of Jesus Christ to bring to conclusion His plan for human history.
Apply these portions of God's Word in a fair and relevant manner to the world and to Christian living today.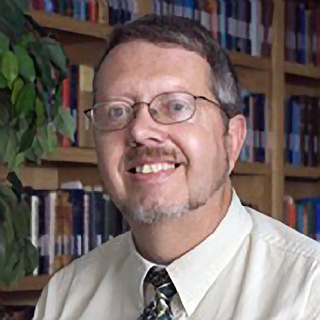 Craig L. Blomberg, PhD
University of Aberdeen in Scotland, PhD
Trinity Evangelical Divinity School, MA
Augustana College, BA
Related Courses