Subscribe to gain premium access!
Level: AdvancedNumber of Lessons: 24Avg. Length: 19 Min.Time Required: 24 Hours MinimumCourse Code: CM303
This course is designed for those involved in correctional ministry seeking to develop personal leadership, be effective witnesses and disciple other believers toward maturity in Christ. Spiritual formation theology, process, and spiritual disciplines will be explored.
Objectives
Integrate Christian leadership principles to personal life and correctional ministry.
Commit to an ongoing life of personal growth in Christ as the foundation of effective ministry.
Explain the relationship between faith and crime.
Increase his or her passion and confidence in sharing his or her own faith and discipling the incarcerated and formerly incarcerated.
Design witnessing and discipleship strategies for justice-involved people.
Create learning experiences that help others encounter the person of God and the truths of His Word.
Differentiate and respect the diversity of spiritual growth paths.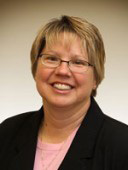 Karen Swanson, EdD
Northern Illinois University, EdD
Western Michigan University, MA
Calvin College, BS
Cornerstone University, BA
Chaplain R. Steve Lowe
Claremont Graduate University, doctoral coursework in Criminal Justice
California State University, San Bernardino, MA
Pepperdine University, MA
Talbot Theological Seminary, Biola University, MA
BS in Criminology
AA in Police Science
Dr. Byron Johnson
Florida State University, PhD
University of Tennessee, Chattanooga, MS
Middle Tennessee State University, MA
Minot State University, BA
Related Courses