Subscribe to gain premium access!
Level: AdvancedNumber of Lessons: 24Avg. Length: 22 Min.Time Required: 24 Hours MinimumCourse Code: CM301
This course will provide an overview of ministry to offenders and their families and the Biblically-based role of the Church in that effort. In addition, the course will examine the basic structure and functions of the criminal justice system and the cultural distinctives that govern it. The primary focus will be on the multiple ministry opportunities present in each of the various phases of the criminal justice system– presentencing, long-term incarceration, and reentry.
Objectives
Exhibit a passion for those who are spiritually lost and for discipleship.
Identify personal spiritual gifts and strengths.
Describe the biblical basis for ministry within the justice system and the historic roots of the Church's efforts in American corrections.
Define the mission and goals of the various correctional agencies and identify ways to effectively engage in ministry efforts within those settings.
Identify evidence-based practices used in corrections and criminogenic factors.
Summarize restorative justice principles and contrast them with current processes within the criminal justice system.
Identify the crucial junctures at which inmates and their families are most open to ministry and understand which specific ministry strategies are most appropriate for those points of contact.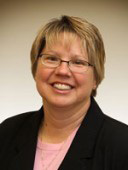 Karen Swanson, EdD
Northern Illinois University, EdD
Western Michigan University, MA
Calvin College, BS
Cornerstone University, BA
Related Courses