Subscribe to gain premium access!
Level: AdvancedNumber of Lessons: 24Avg. Length: 30 Min.Time Required: 24 Hours MinimumCourse Code: CM403
This course provides an introduction to the unique challenges and strategies involved in care and counseling within a correctional setting as presented by correctional staff, the incarcerated and the families of offenders. Focus will be given to an introductory knowledge of the problems of human suffering, biblical foundations for care in ministry, rudimentary person-to-person helping skills, as well as general counseling theories and techniques applicable to the correctional setting. Consideration will be given to ethical issues, knowing one's limits of competence and knowledge, and of when and to whom one should refer.
Objectives
Balance compassion and care within a corrections environment.
Access personal giftedness and preparedness for addressing counseling challenges within a correctional setting.
Describe an integrative approach to counseling which combines psychology, theology and spirituality.
Explain how to apply various spiritual formation practices in counseling sessions.
Develop and practice core helping skills essential for effective pastoral care and counsel.
Demonstrate motivational interviewing skills.
Explore ethical issues and professional limits of pastoral care and counsel and identify available resources for partnering.
Identify strategies for common counseling areas with inmates and staff.
Interview a corrections mental health counselor and identify the mental health services at a corrections facility.
Research a counseling topic of inmates or staff and provide strategies for healing.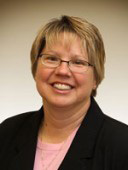 Karen Swanson, EdD
Northern Illinois University, EdD
Western Michigan University, MA
Calvin College, BS
Cornerstone University, BA
Related Courses