Subscribe to gain premium access!
Level: AdvancedNumber of Lessons: 24Avg. Length: 30 Min.Time Required: 24 Hours MinimumCourse Code: CM401
This course provides an overview of correctional chaplaincy as it functions in jails and prisons. The course will examine the history of correctional chaplaincy, the special skills and abilities the professional chaplain must possess, the critical dimensions of the multiple roles a chaplain assumes, and the constitutional mandates that govern the delivery of religious services in an institutional setting. Special focus will be placed on the chaplains as "agent of change," the "ministry of presence", on effective volunteer management, and the development of individualized ministry plans.
Objectives
Comprehend the rich tradition of correctional chaplaincy in America.
Identify three critical dimensions of institutional chaplaincy.
Explain the religious rights of the incarcerated and how to determine accommodations.
Identify the multiple ways that effective chaplaincy positively impacts inmates, correctional staff, and the institutional environment.
Compare the strengths and skill-sets of effective chaplains and compare those with your own personal giftings.
Demonstrate the ability to build a ministry plan that corresponds to specific institutional settings and its inmate demographic.
Develop strategies for creating meaningful ministry partnerships with local church leaders and laypersons.
Develop a chaplaincy manual specific to your institution.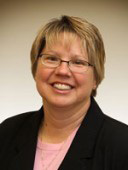 Karen Swanson, EdD
Northern Illinois University, EdD
Western Michigan University, MA
Calvin College, BS
Cornerstone University, BA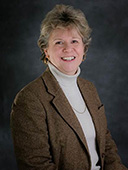 Wendy Martin, PhD
University of Colorado, BS
University of Michigan, MBA
University of Illinois at Chicago, PhD
Related Courses