Subscribe to gain premium access!
Level: AdvancedNumber of Lessons: 24Avg. Length: 32 Min.Time Required: 24 Hours MinimumCourse Code: CM405
This course will examine theories and practices in case management and mentoring for successful reentry of offenders. Assessment and program development will be discussed as well as opportunities for developing skills.
Objectives
Describe the theories and practices for case management and mentoring.
Integrate evidence-based practices into case management and mentoring.
Examine the role of the church in providing services and mentors for offenders.
Demonstrate case management and mentoring skills for working with diverse populations.
Identify services and intervention styles that maximize client strengths and resources.
Develop a faith-based mentor program integrating biblical principles and addressing spiritual formation.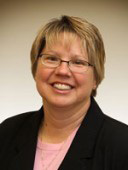 Karen Swanson, EdD
Northern Illinois University, EdD
Western Michigan University, MA
Calvin College, BS
Cornerstone University, BA
Robert Vann
Wayne State University, MA
University of Wisconsin, BA
Related Courses