Subscribe to gain premium access!
Level: AdvancedNumber of Lessons: 24Avg. Length: 25 Min.Time Required: 24 Hours MinimumCourse Code: CM406
This course provides an overview of the principles and practices for leading and managing a not-for-profit organization. Topics introduced will include leadership, ethics, strategic planning, operating policies, board governance, human relations, marketing, fundraising, financial management, collaborative partnerships, and program evaluation as they relate to non-profit correctional organizations. Each topic is approached from a Biblical perspective.
Objectives
Develop a survey understanding of the administrative competencies required for leading a not-for-profit organization in correctional ministry.
Evaluate operations in your current organization in light of the principles and practices presented in the course.
Apply course topical principles in key areas of your current organization.
Integrate biblical principles into your leadership and management relations.
Develop a manual to increase a ministry's effectiveness or sustainability.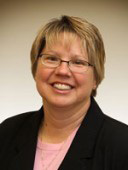 Karen Swanson, EdD
Northern Illinois University, EdD
Western Michigan University, MA
Calvin College, BS
Cornerstone University, BA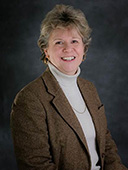 Wendy Martin, PhD
University of Colorado, BS
University of Michigan, MBA
University of Illinois at Chicago, PhD
Debbie Walsh, MPA
High Point University, MPA
Oral Roberts University, BA
Duke University, Certificate in Nonprofit Management
Related Courses